Well, the signs are upon us. X-Factor and Strictly's back on the telly, seasonal aisles are full of Quality Street and Dates with sticks (what are they all about?), and the leaves are falling from the trees. Christmas is not far away.
So, it goes without saying that it's never too early to think about refreshing your home in time for the big event. In fact, most trusty tradesman will be booked up within the next few weeks.
At Andrew Batey and Sons, we are now taking bookings into November. So if you have been pondering that new feature wall as the perfect backdrop to your Nordic Fir, better give us a call … !
In the meantime, we've been checking out the hottest Christmas and winter trends for 2014.  Here's our shortlist of our favourites …
Whatever your chosen theme will be this year, two elements feature in almost all of them.  Texture and Bling!  Textures will be present, no matter what, through the pine cones or the fir tree, but why not add a faux fur throw, or mix natural wood and sparkle?  Bling may sound obvious, but this year there's even more in the air with Rhinestones everywhere,  in silver, champagne and even more 'on trend' colours such as yellow. 
Burlap and naturals
Burlap looks gorgeous added to soft golds/champagnes and cream tones, or add browns and woodland creatures for a completely different style.
Champagne Class
Champagne (the softer toning of gold) has been a popular choice for Christmas decorating for the past 5 or so years. Such an elegant choice, this year it's been used by itself, as well as paired with the naturals, bronze and brown tones. Also, it is a fabulous base colour to then just add a pop of colour with a small red decoration scattered through the tree.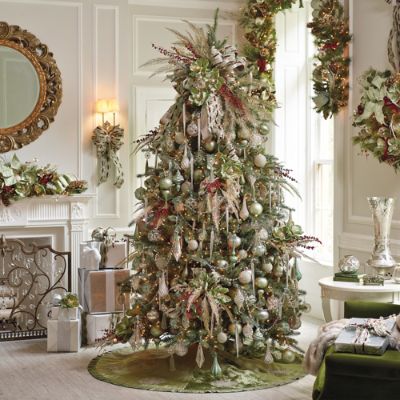 Naturals
A nod to mainland Europe, simple decorations made up simply of pinecones, can add a seasonal, yet classic look to any room.  Works perfectly in modern homes, against warm grey walls or neutral tones.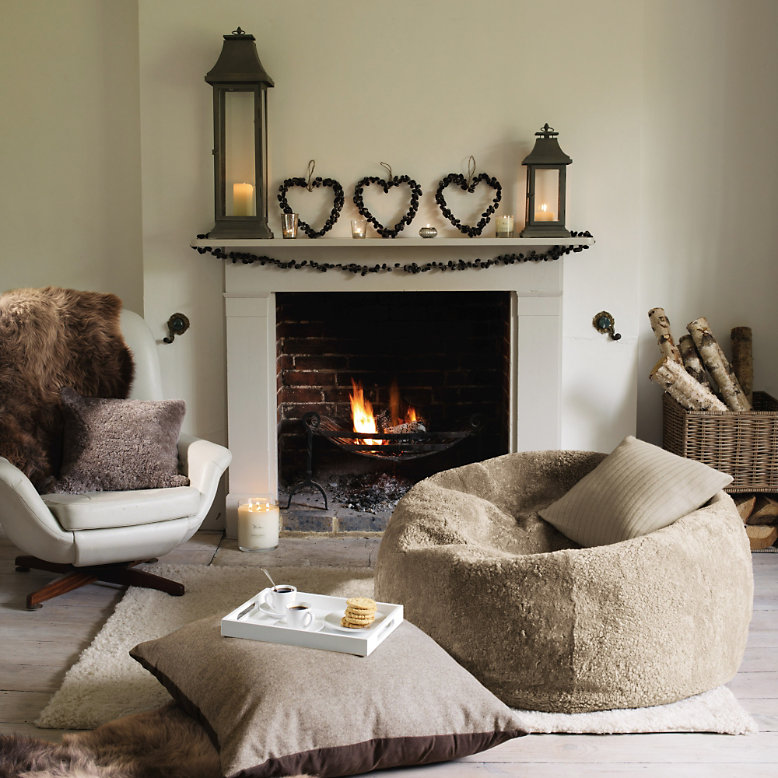 Vintage Re-purposed Decorations
Vintage decorative accessories have made their way into modern and contemporary decors. The same can be done with holiday decorations.  Making your own decorations is a really lovely way of personalising your home this year, or rummage in the flea markets, there could be a host of items that can be reused as tree or table ornaments.